Are you thinking about hiring a roofing contractor to fix or replace the roof of your house in Oakland Park? That's a smart move! But before you hire someone, it's important to ask them some questions to make sure they're the right fit for the job. Here are a few questions you should ask:
Are you licensed and insured?
It's crucial to hire a roofing contractor who is licensed to work in Oakland Park. A license shows that they have the necessary skills and knowledge to do the job correctly. Additionally, ask if they have insurance, so you won't be held responsible for any accidents or damages that might happen during the project.
How long have you been in business?
Experience matters when it comes to roofing. Ask the contractor how long they have been working in the industry. The longer they've been around, the more likely they are to have the expertise to handle your roofing needs.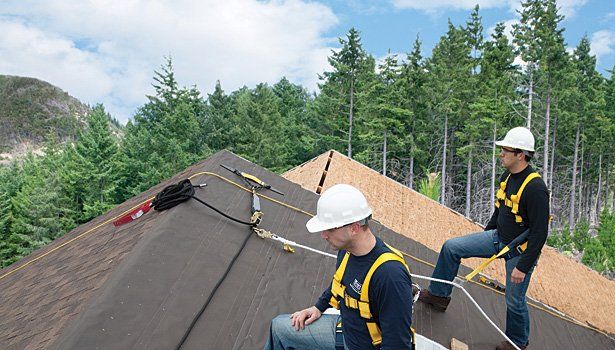 Can you provide references?
Ask the contractor if they can give you the contact information of some of their previous customers. Talking to past clients will give you an idea of the contractor's reputation and the quality of their work.
What type of materials will you use?
Roofing materials come in different qualities and prices. It's important to know what materials the contractor plans to use on your roof. You can also ask about any warranties or guarantees that come with the materials.
Do you offer written estimates and contracts?
Always ask for a written estimate that includes the details of the project, such as the cost, timeline, and materials. This will help prevent any misunderstandings or disagreements later on. Similarly, a written contract ensures that both you and the contractor are on the same page.
Remember, hiring roofing contractor Oakland Park is essential to ensure a successful and long-lasting roof repair or replacement. By asking these questions, you'll be able to make an informed decision and choose the best contractor for your needs. Good luck with your roofing project!